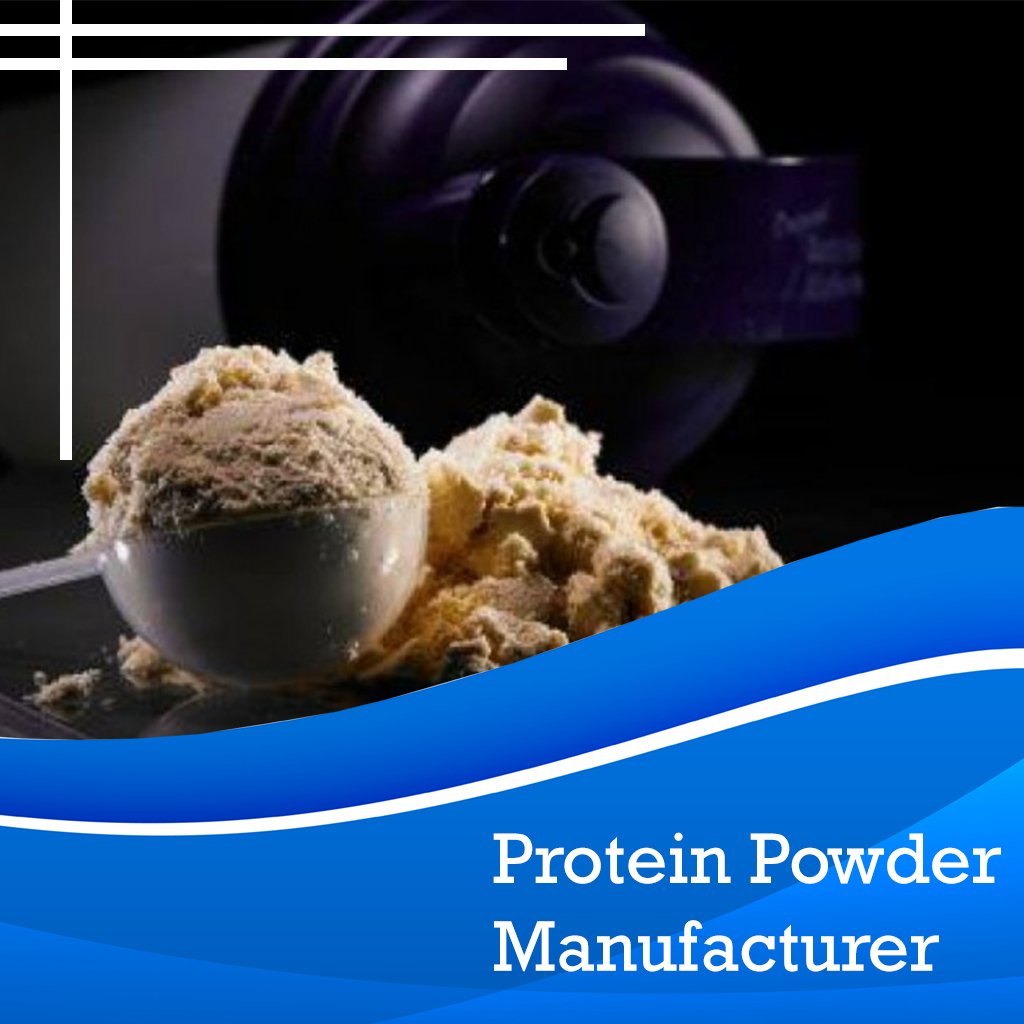 Aster Lifescience is one of the leading protein powder manufacturer, supplier and exporter in India. We only produce protein powder of the highest quality. All of our nutraceutical products are made in accordance with WHO and GMP criteria. We've been providing protein supplement contract manufacturing to third parties for over 15 years.
Our Protein Powder Manufacturing Services
Protein demand is at an all-time high in the health and wellness industry. Protein powder and supplements are well-known for their effectiveness. Many individuals use it as a meal substitute. You'll need the greatest taste, nutrient-rich, ready-to-manufacture protein to stand out among the various protein brand competitors.
Our protein manufacturing team is exceptional since we have our own facility and qualified personnel on hand to assist you with your project. Because we have over 15 years of experience, we are at the forefront of protein manufacturing! Your protein will be made using the highest-quality ingredients and cutting-edge technology. In as little as 4-6 weeks, you can have your protein ready!
Offering Premium Protein Formulations
Offering high-quality supplements that help your clients achieve their health, fitness, and wellness goal are very important for a brand owner. A high-quality supplement is the outcome of a skilled powder manufacturing process, which includes everything from formulation, flavour, and branding to packaging and labelling. For example, if your protein supplement's formulation is poor and it tastes unpleasant, your target customers are reluctant to buy it.
A Protein powder manufacturer has to follow a number of procedures and steps to offer the best quality protein powder. This also requires obtaining a complete understanding of end-user preferences and tastes in order to stand out in the competitive protein supplement industry. Simply put, if you understand why people want to buy your product and what flavours they prefer, you'll get more reorders, which will help you expand your protein brand.
General formulation – The first stage usually requires quoting generic formulations that can be combined with the customer's particular demands. In addition to the fundamental formula, these characteristics might help you create your own unique product. As a result, pricing adjustments are made when these parameters have been approved and included.
Approval – On a bench level, a variety of carefully curated flavour samples are made, which then go through a pre-approval stage.
Blending – Once the formulation has been approved, we scale it up to a full-production batch size and begin the blending process. You are provided a formula recipe 'batch sheet' for approval before actually mixing the formulation and starting the complete production process. We take periodic samples for testing during the blending process to ensure a uniform mix and even distribution of materials.
Consistency – After your product has been combined, evaluate it for flavour and texture uniformity. This procedure may be critical to you because it is a necessary stage in guaranteeing that the product fully matches your expectations.
Packaging – We put the final blend in a variety of packaging materials, ranging from bottles and bags to stick packs and more, once it has been approved. It's entirely up to you!
Labelling – The supplements have FDA-compliant labels and can be customised according to the needs of the customers. For our customers, our award-winning labelling and packaging designs always have something unique.
Quality Check – The product is next tested for efficacy and microbiological limitations in a last stage of inspection to confirm that it is prepared according to your unique specifications and GMP regulations.
What Makes Aster Lifescience- Best Protein Powder Manufacturer
At Aster Lifescience, we prioritise our customer's needs. Manufacturing executives are encouraged to go the "extra mile" to ensure that our clients understand every aspect of the protein powder manufacturing process as part of our rigorous training procedure. We've discovered throughout the years that following this procedure produces a finished product that not only meets but also exceeds, our client's expectations.
Contact Us For Best Product Solution
We have over 15 years of experience in the nutraceutical sector as a protein powder manufacturer, supplier and exporter in India and have produced dietary supplement products for a variety of national and international companies. We'd love to learn more about your project and assist you in developing a high-quality, delicious protein powder supplement.
To get started, mail us by simply filling inquiry form to speak with one of our expert representatives and receive a free quote within 24 business hours.